Download and Install the EMS Desktop Client
The current version of EMS is v44.1. Please refer to the following instructions for uninstalling the former version and installing the new one on your computer. If you have not previously installed a version of EMS on your computer, then skip ahead to step 3.
Future updates to the software should occur automatically, but from time to time, you may need to download the latest version instead.
If you have any specific questions or need assistance with this process, please do not hesitate to contact Wright Harrison, EMS Administrator.
Step 1: Uninstall EMS. From the Control Panel, select Programs and Features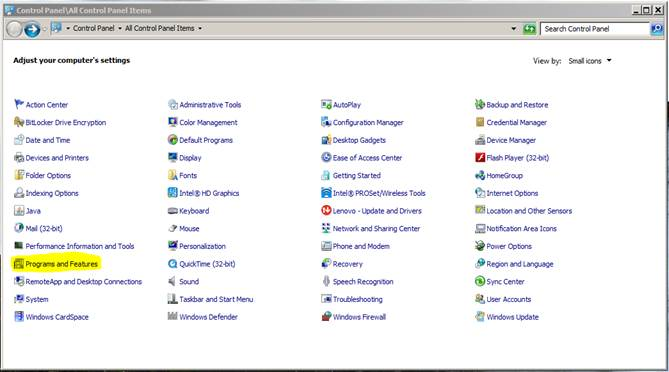 Step 2. Locate EMS and Uninstall. Select EMS from the list of programs by selecting and double-clicking. You will be prompted with a confirmation of your selection to uninstall EMS. Select 'Yes'.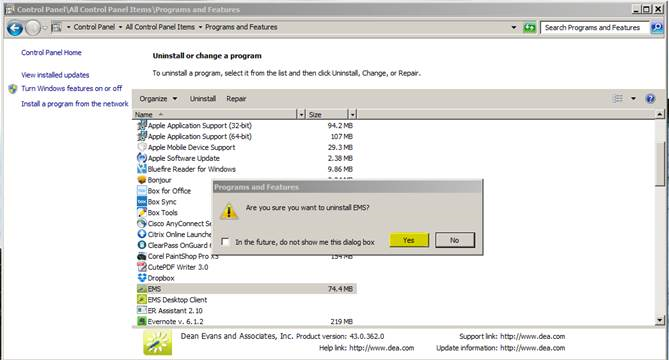 Step 3. Open a web browser (Chrome, Firefox, Explorer, etc.). In the navigation bar, paste the following URL and press Enter.
https://ems.richmond.edu/EmsDesktopWebDeploy/
Step 4. Follow the instructions. The website will present instructions for downloading and installing the EMS Desktop Client. You will ultimately download two files (EMSApplication.exe and emswebdeployconfiguration.cfg). In order for the download to work properly, make sure that you are not blocking pop-ups. Click on the link, "Download and Install the EMS Desktop Client".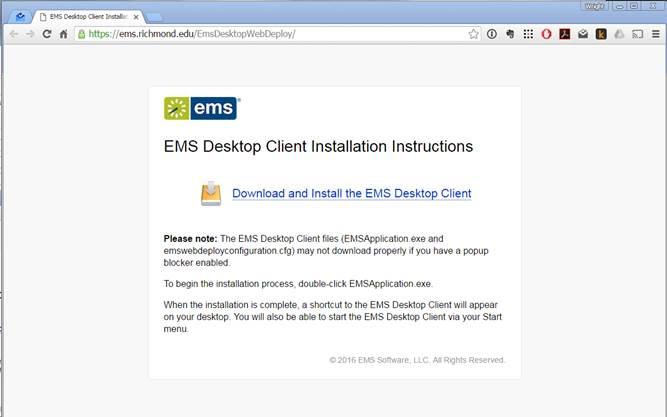 5. Save the installation file. Your web browser will prompt you to save (or possibly run) the following files. Just save the download files to your Downloads folder or wherever you generally save downloaded files.
EMSApplication.exe
emswebdeployconfiguration.cfg
Step 6. Open and run the EMSApplication.exe file. This will start the installation process. The application should open momentarily.